In the early 1970s, NASA conducted a series of 'summer schools' in order to develop practical conceptual designs for future cities located in orbit around a planet (Earth).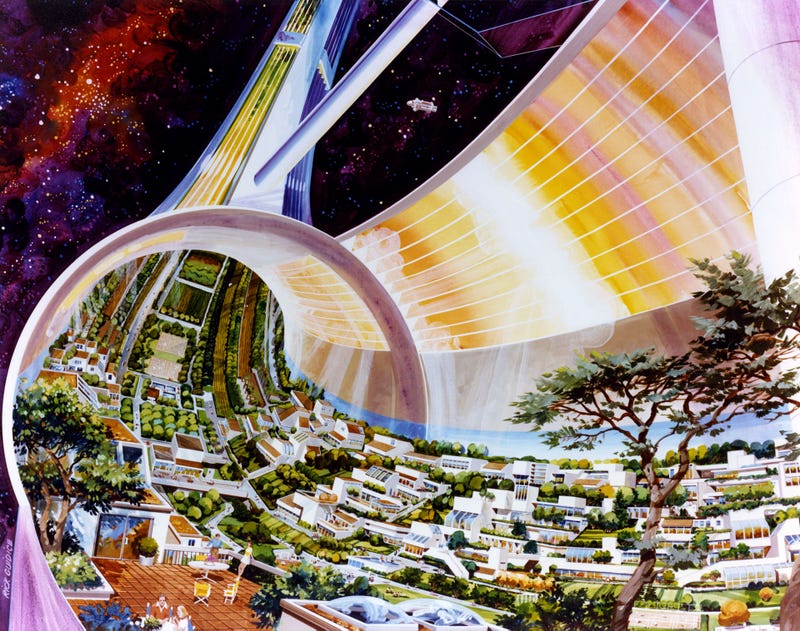 Each space colony was imagined as a self-sufficient habitat with its very own artificial climate which was ideal for humans in every aspect allowing them to enjoy a lifetime there. The designs presented were divided into three main types: toroidal (donut-shaped), spherical, and cylindrical. In theory, every city would rotate to simulate the Earth's gravity and would be lit by large mirrors which can reflect the sun's rays into the interior, making you feel as if you were actually on Earth.
Remember the movie Elysium? Well, it might just be that some of these drawings helped the creators of this sci-fi movie create the concept they did.
According to some predictions of NASA contractors and my futuristic researchers, by 2100 humanity will be able to live in space-cities that are in orbit around our planet and beyond. Although it is expected that, before these orbiting cities come into existence, smaller-scale projects based primarily on space tourism are placed around orbit. For example, the hotels planned for the future by private companies like Bigelow Aerospace could become a reality int he near future.
At the rate technology is being developed, and thanks to numerous space companies in the private sector, space tourism and life in space might become a reality for everyone sooner than thought. After all, humans are a species designed to explore, free, whose ultimate cosmic goals is to explore the corners of the universe, and concepts like these below will surely help us as a species in the future.
But, let us take a few moments and look back at what people in the 1970's though that space-cities would look like. You really think the International Space Station is impressive? Well, think again!
---
All images, artist info, and captions via NASA Ames Research Center
---
Toroidal Colonies (a.k.a. "The Stanford Torus") | Population 10,000–140,000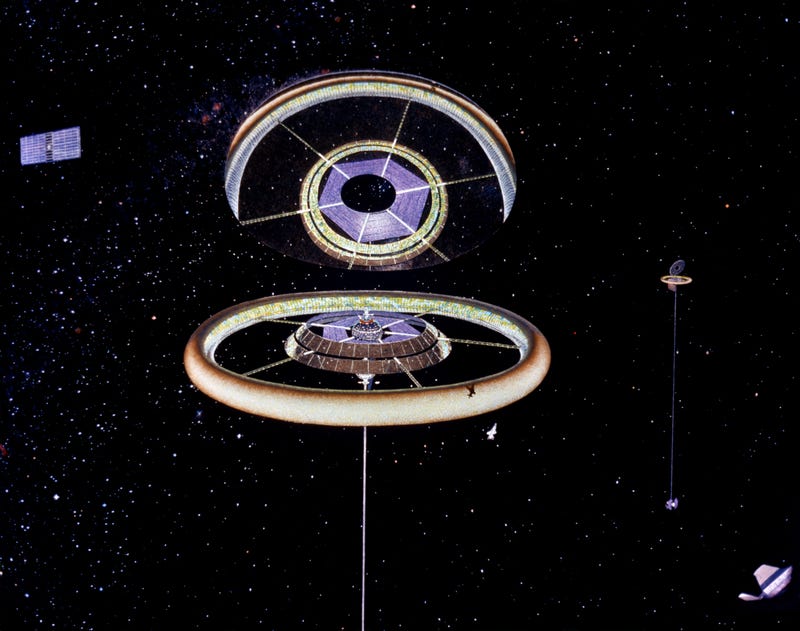 Exterior view // Don Davis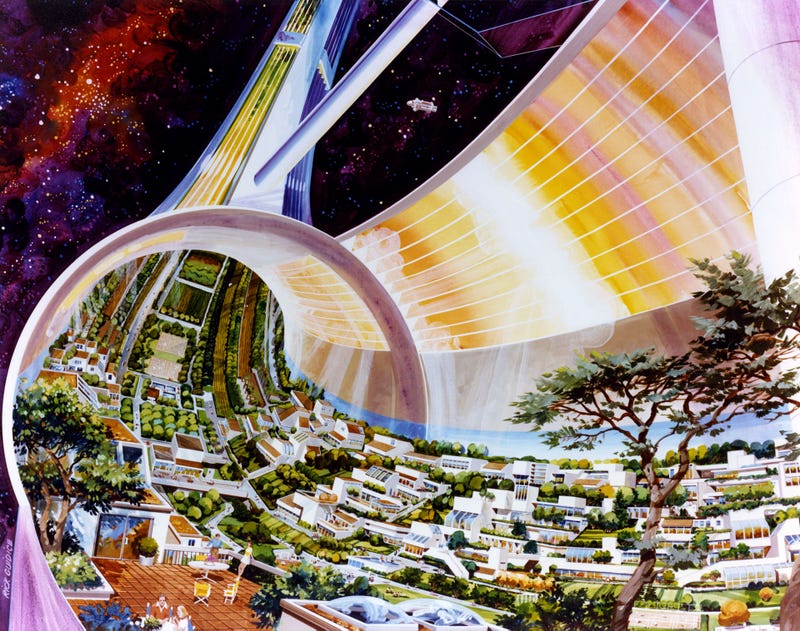 Cutaway view, exposing the interior // Rick Guidice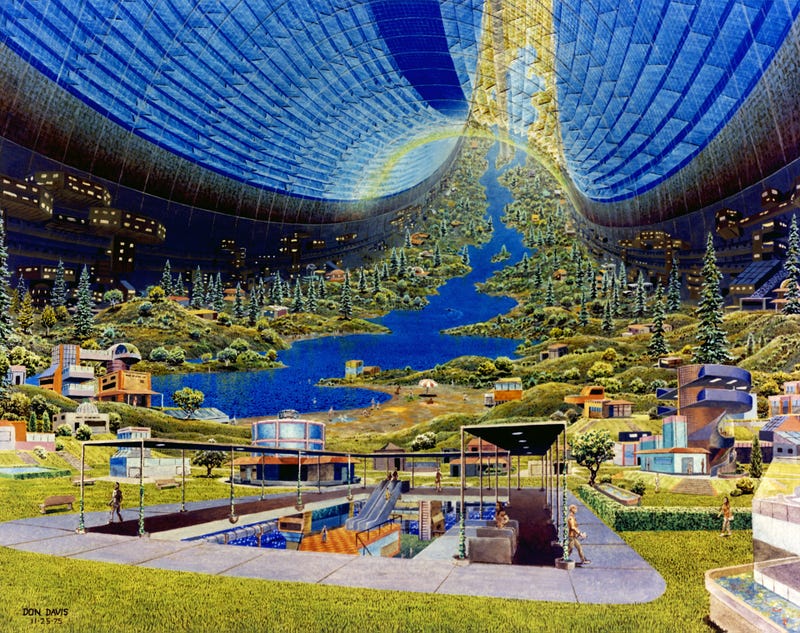 Interior view // Don Davis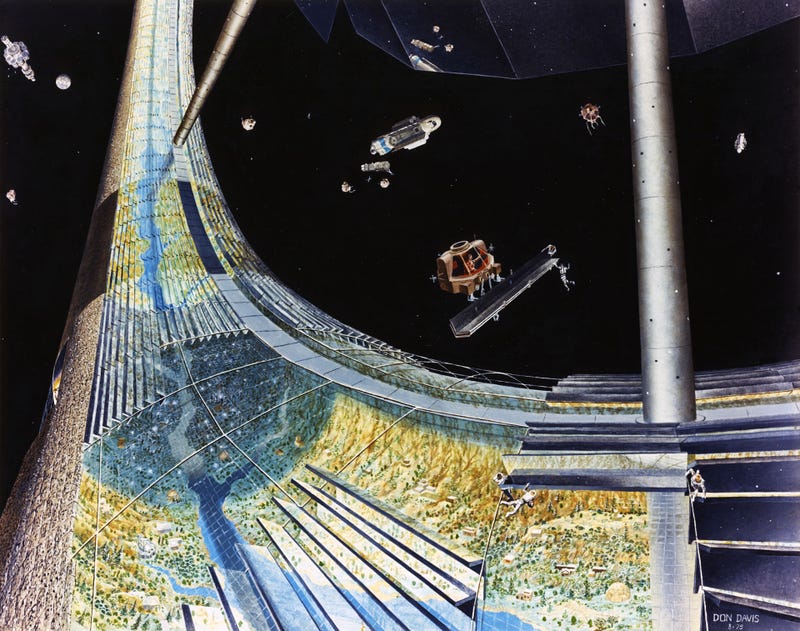 Construction along the torus rim // Don Davis
---
Bernal Spheres | Population 10,000–30,000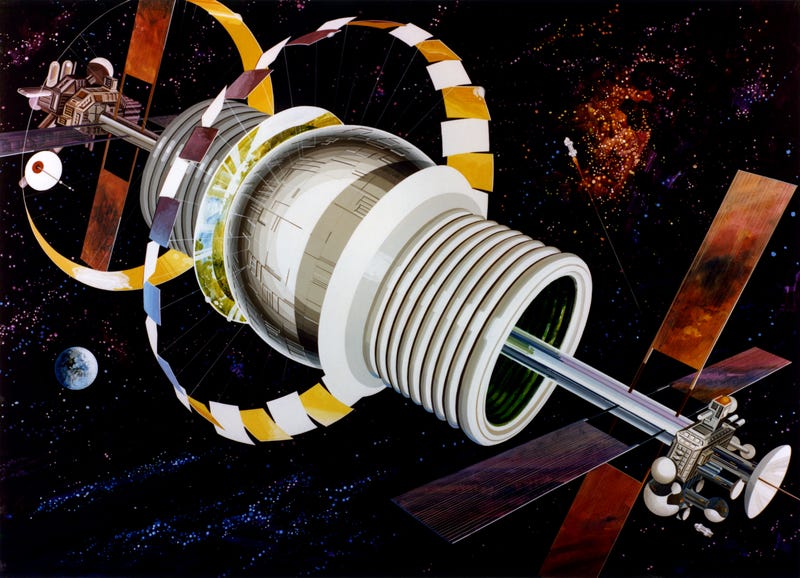 Exterior view // Rick Guidice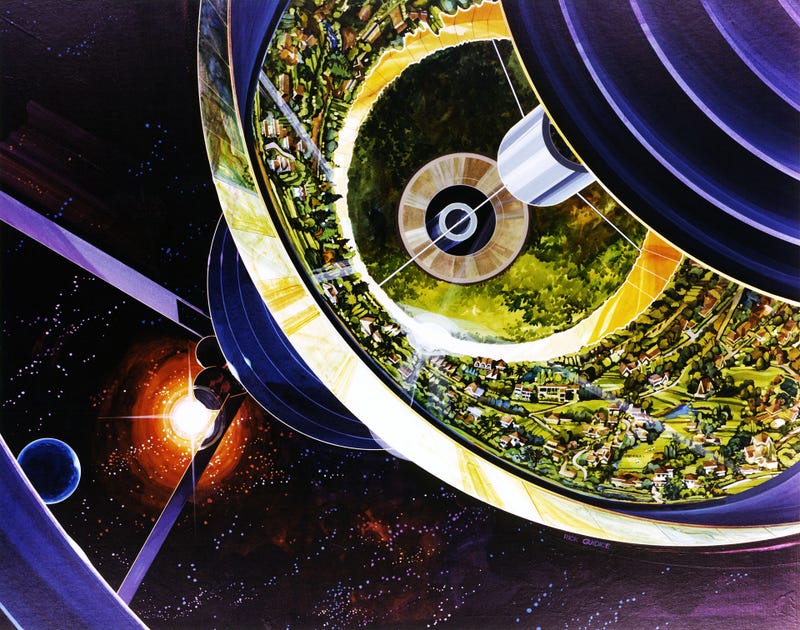 Cutaway view of a Bernal Sphere // Rick Guidice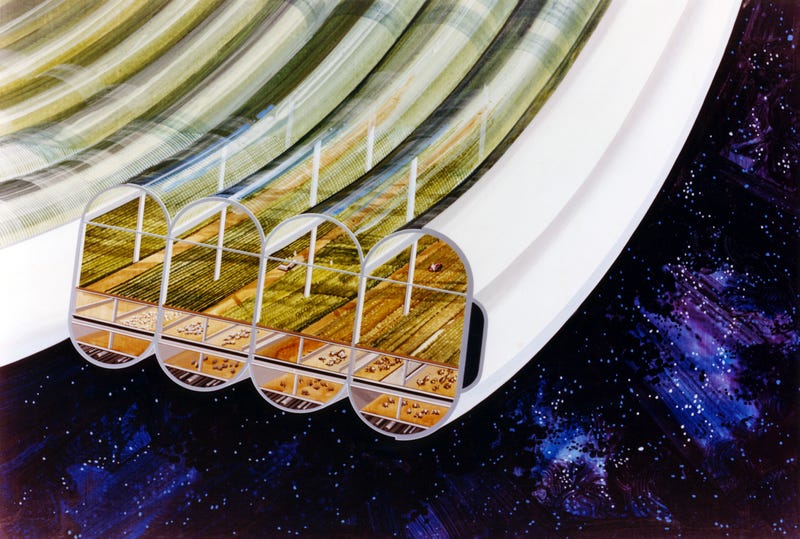 Agricultural models in cutaway view (multiple toroids) // Rick Guidice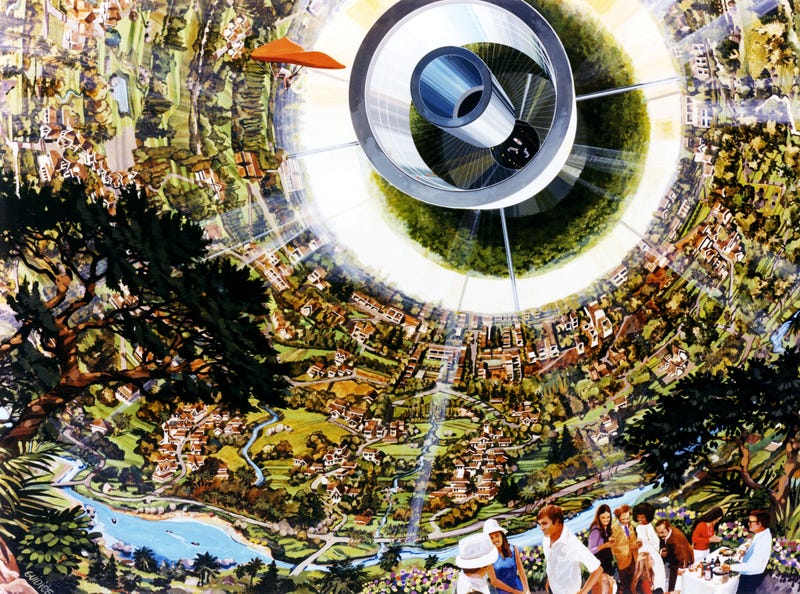 Interior including human powered flight // Rick Guidice
---
Cylindrical Colonies | Population: Over One Million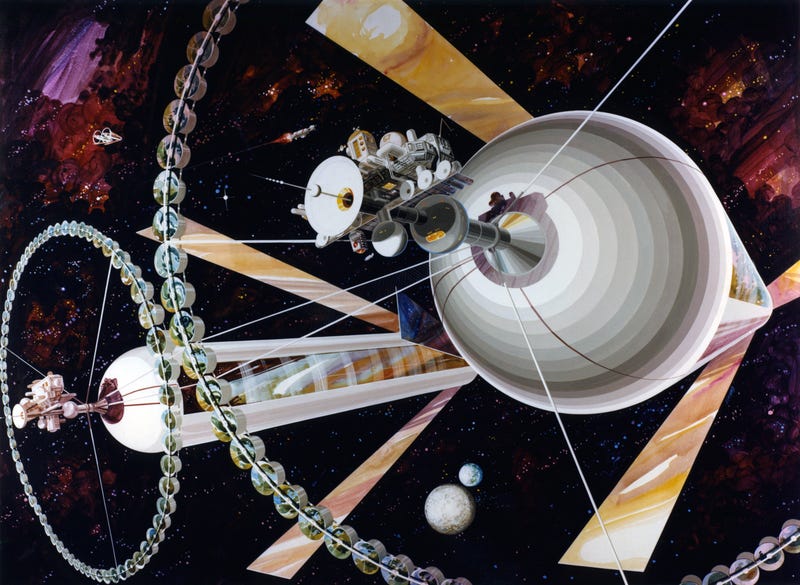 Exterior view of a double cylinder colony // Rick Guidice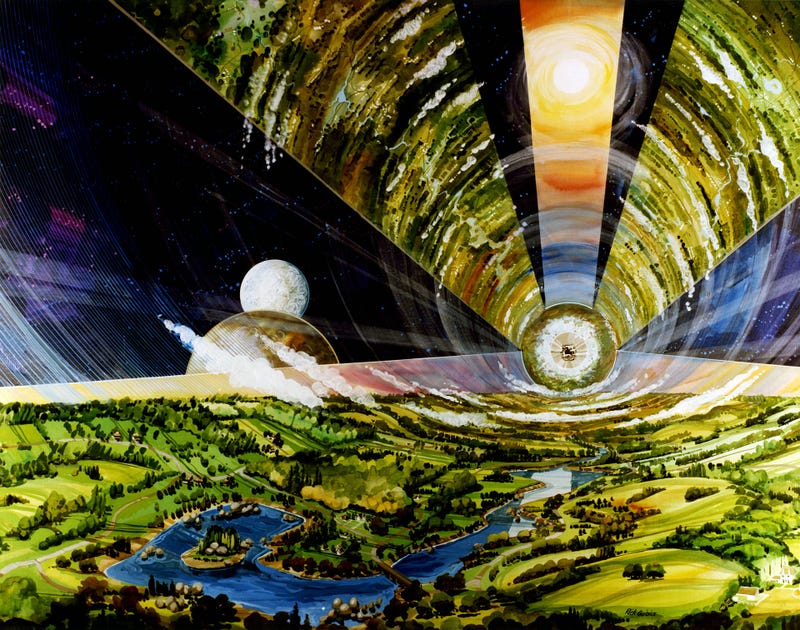 Interior view looking out through large windows // Rick Guidice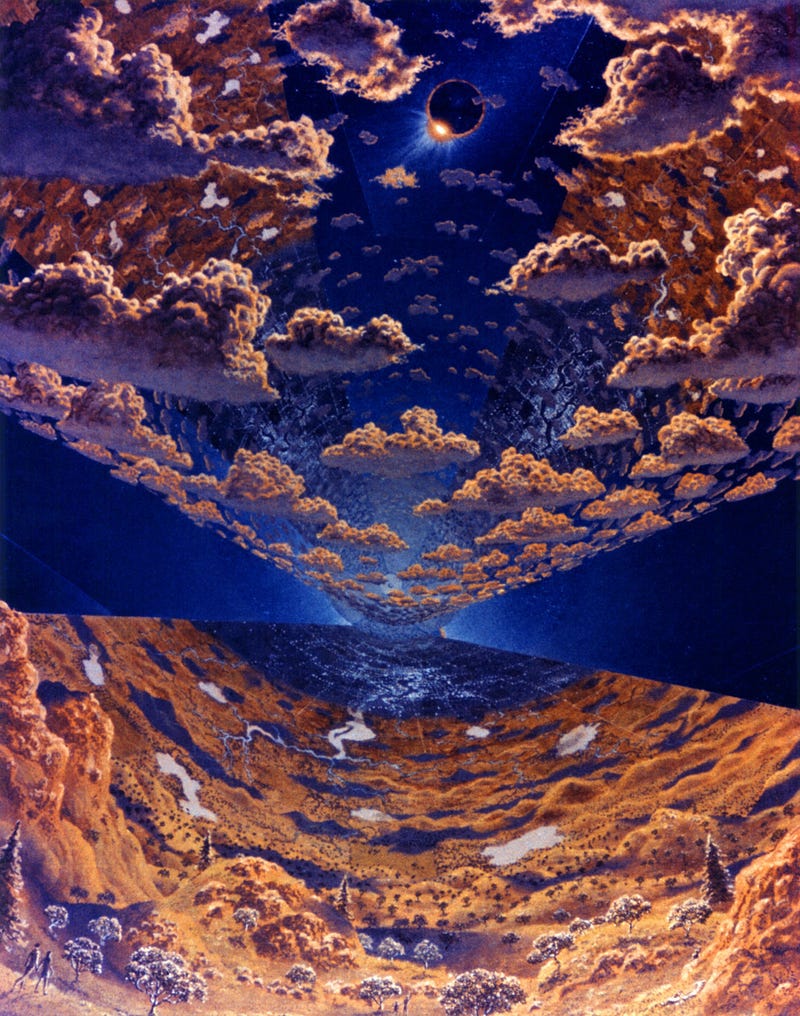 Eclipse of the sun with view of clouds and vegetation // Don Davis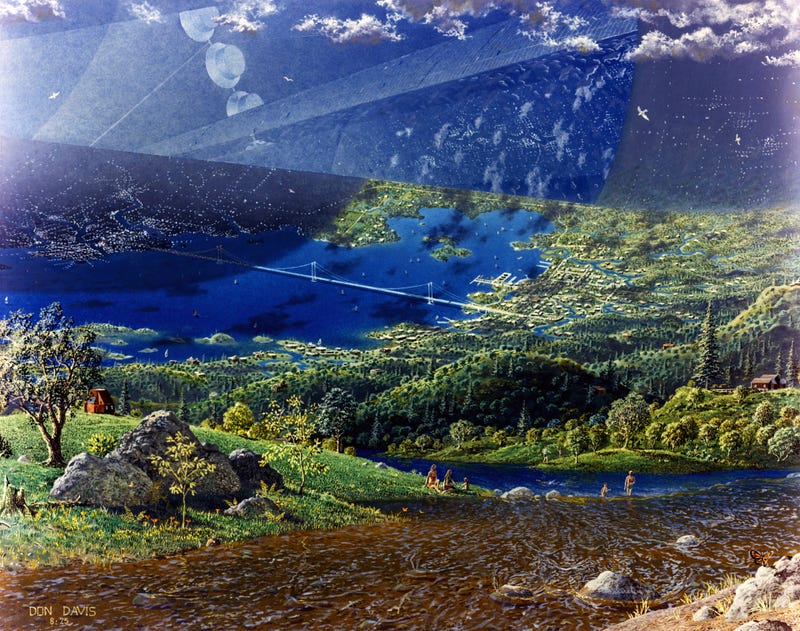 Endcap view with suspension bridge // Don Davis
---